Unfortunately, there's no ancient Chinese secret to getting everything done and complete for a website launch. And our Chinese Zodiac just wasn't quite ready. We're still working on it.
In the meantime, visit our current Chinese Zodiac feature on Tarot.com Original.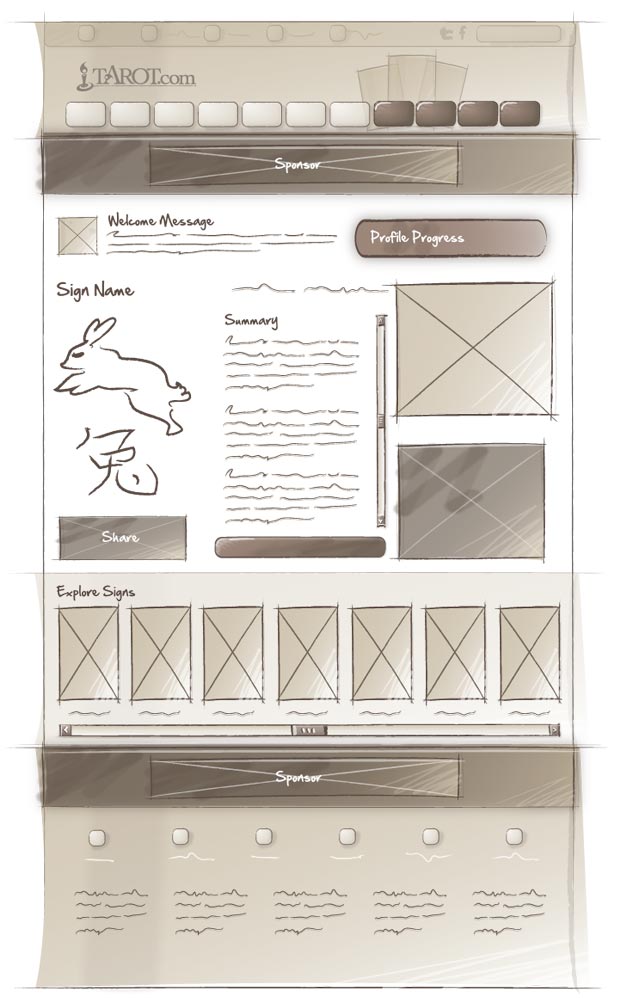 What do you think of our sketch?
Make comments below. We want your feedback!