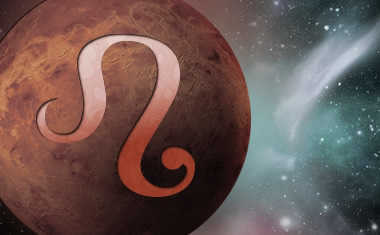 Love planet Venus moves from sentimental Cancer into loving Leo on Thursday, September 6, which is setting up lovers for a roaring good time!
Venus is the planet of relationships, and Leo is very dramatic, so this combination of Venus in Leo is definitely going to make your romantic life more colorful -- and that applies to both couples and singles.
Venus has been in cuddly Cancer since August 7, so romance has been sweet and sentimental for the past summer month. Lovers have been staying home, cuddling and bonding over intimate conversations, while singles may have been feeling a little more lonely than usual.
But all that changes now, as the love planet comes to life in Leo. It's time to stir up some excitement and get back out on the town.
Venus in Leo is a great time to flirt up a storm and meet someone new, or to put the excitement back into your relationship if you feel it's been lacking some va-va-voom.
Leo is a Fire sign that's all about drama and creativity and speaking from the heart, so this energy lights up love like a torch.
Expect playful dates, loud declarations of love and maybe even a few jealous tantrums. Big feelings will be expressed now, one way or another!