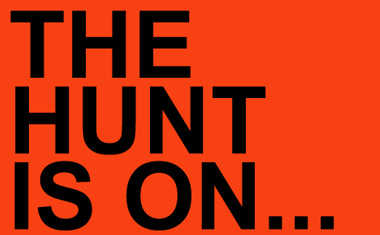 This Halloween, we've got a little game that's sure to satisfy your virtual sweet tooth! Our Annual Halloween Candy Hunt is back -- are YOU ready?
Step 1
Find the hidden candy on Tarot.com from Sunday, October 28 through Wednesday, October 31. Explore articles, horoscopes, blogs and more on Tarot.com to find the sweet candy corn treasure. Follow us on Facebook and Twitter for daily clues!
Step 2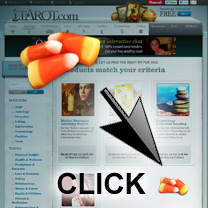 Claim your prize with a single click on the candy corn image, and we'll automatically deposit 5 FREE Karma Coins to your Tarot.com account. (Please note that you must be signed up for a free Tarot.com membership and be logged in to collect your delicious prize.) And you'll really want to keep your eyes peeled on Halloween day, October 31, when the prize is 10 Karma Coins!
Step 3
Come back every day to rack up the Karma Coins -- 5 Karma Coins each day October 28 - 30, and 10 KCs on October 31! In the Halloween spirit of fun (and mischief), we're hiding the candy in a different spot each of the four days ... giving you several opportunities to rack up Karma Coins and redeem them for any custom Astrology, Tarot, Feng Shui and Numerology readings and reports of your choice.
The fine print
When you find and click on the Halloween candy corns, your free Karma Coins will be deposited into your account instantly. If you don't already have an account, don't worry -- you'll have a chance to sign up when you click.
The hints:
1. Follow the link and you'll find the first piece inside of a top 4 headline. Good luck! (October 26)
http://www.tarot.com/?nomobi=true
2. Follow the link and click on the planet of love. Good luck! (October 29)
http://www.tarot.com/astrology/planet-tracker?nomobi=true
3. Follow the link and click on the black cat. Good luck! (October 30)
http://www.tarot.com/news/?nomobi=true
4. Follow the link and look for the Tarot deck that's based on today. Good luck! (October 31)
http://www.tarot.com/tarot/decks/?nomobi=true
Each member may redeem a maximum of 5 FREE Karma Coins once per day, 10 Karma Coins on October 31. Dates are based on U.S. Pacific Time. Per our site terms and conditions, Karma Coins may not be redeemed for cash.