Celebrate the most horrifying holiday in style!
It's easy with this monstrous selection of Tarot, Astrology, Numerology and other insight to light up the ghoulish night:
Self Healing Potentials Tarot Reading
Warmth always comes from the inside out. Learn how to illuminate your soul and take a step closer to personal healing with this insightful reading.
Astrology Reincarnation Report
Were you a sucker or a sweetie in your past lives? Astrology holds the key to unwrapping your secret past from thousands of years ago.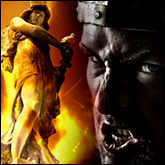 Numerology Compatibility Report
Relationships can be scary. Find out if the two of you are equipped to make it through the night with a treat from Numerology.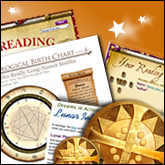 Free Readings & Reports
Whether you prefer Astrology, Numerology or Tarot, take advantage of one of TrialPay's convenient partner offers and get a Tarot.com reading or report for FREE!