This Week's Love Horoscopes
Don't rely on the guessing game ... get the stars on your side and find more opportunities for love and romance! Get the lowdown on this week's cosmic activity and your love life.
Are the Cards In Your Favor?
Turn the cards to reveal which direction your heart is heading! Our Relationship Potentials Tarot reading reveals the ultimate potential of your partnership, without the wait.
Get Relationship Answers
Where's your relationship going? How can you get it back on track? Take an in-depth look at how to resolve your issues with a FREE Relationship Tarot reading.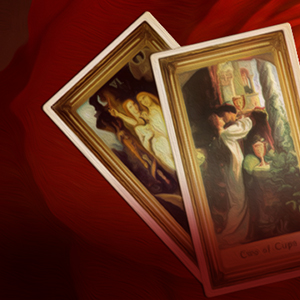 ---
24-Hour Compatibility
Sync Up for Love
Timing is everything! With AstroSync, you'll always know when to make your move.
Get Started
Weekly Horoscopes
Weekly Love Horoscopes
This Week: Love can be downright explosive this week. On Monday, we'll experience ...
Choose Your Sign
Psychic Tip of the Day
DREAMING BIG
Look for a big, positive change to arrive in your relationship - ask for something out of reach, can you dream a little bigger?