Expand your knowledge today
Water Articles and Blogs
There's always something new to learn...
---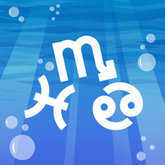 Water quenches the thirst of every life form whether plant or animal. It cleanses and purifies. Most of our planet consists of water. Read More »
---
Water is the element that rules Scorpio, Pisces and Cancer in Astrology. In Tarot, Water represents the Suit of Cups. This Suit refers to all aspects of inner life, fantasy and imagination. Read More »
---
Get Your Free Horoscope Email
Subscribe to get your personalized horoscope sent to your inbox daily.