Readings & Reports About You
Join the Discussion!
December 6, 2013
by Jeff Jawer
The fires of imagination are burning this week, kicked off by... Read More»
What Makes You Unique?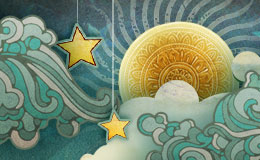 Your five Astrology signs, personal Tarot card and Sun number, that's what! Our FREE Cosmic Profile reveals what sets you apart.
Psychic Tip of the Day
HIGH DEMANDS
This is a day to avoid ultimatums and contracts. Attempting harmony in tough times is a sign of love. Does that sound possible amidst the frustration?