Readings & Reports About You
Join the Discussion!
March 6, 2014
by Jeff Jawer
Each of the planets is a source of encoded energy we can apply... Read More»
What Makes You Unique?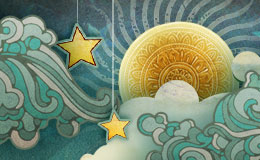 Your five Astrology signs, personal Tarot card and Sun number, that's what! Our FREE Cosmic Profile reveals what sets you apart.
Psychic Tip of the Day
LOVE'S POINT
You are inspired by a deeper creativity now, which you can bring to romance. Are you looking forward to an intense Sunday encounter?