Readings & Reports About You
Join the Discussion!
May 21, 2013
by Tarotcom Staff
Tarot is an incredible tool for personal growth and meditation.... Read More»
What Makes You Unique?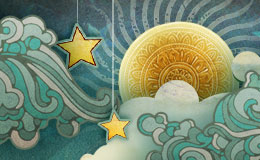 Your five Astrology signs, personal Tarot card and Sun number, that's what! Our FREE Cosmic Profile reveals what sets you apart.
Psychic Tip of the Day
POWER PLAY
Make your move toward success a bold one. Aim high and assert your talent. Can you stand out to the establishment on your own terms?