Readings & Reports About You
Join the Discussion!
December 18, 2013
by Jeff Jawer
Pope Francis is in the spotlight, as he was recently named Time... Read More»
What Makes You Unique?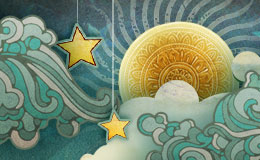 Your five Astrology signs, personal Tarot card and Sun number, that's what! Our FREE Cosmic Profile reveals what sets you apart.
Psychic Tip of the Day
BECOMING YOU
Changing for the better is often more about getting others to accept that you have changed. Will a lover finally accept what you have become?