Readings & Reports About You
Join the Discussion!
July 25, 2014
by Jeff Jawer
Saturn symbolizes boundaries, limits and crystallization. As... Read More»
What Makes You Unique?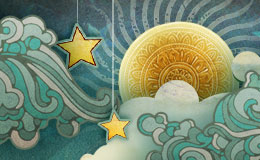 Your five Astrology signs, personal Tarot card and Sun number, that's what! Our FREE Cosmic Profile reveals what sets you apart.
Psychic Tip of the Day
PASSION TENSION
Someone for whom you have feelings might wax poetic about the beauty of a third party. Don't be shocked if someone else demands your passion. Maybe you should just sit this one out?