Readings & Reports About You
Join the Discussion!
December 6, 2013
by Jeff Jawer
The fires of imagination are burning this week, kicked off by... Read More»
What Makes You Unique?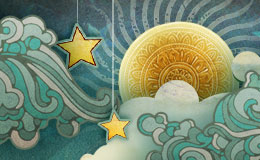 Your five Astrology signs, personal Tarot card and Sun number, that's what! Our FREE Cosmic Profile reveals what sets you apart.
Psychic Tip of the Day
NEW BEGINNING
It is a time of new starts. If you have been pondering a romance, this is the day to take the initiative to make for a winter wonderland of love over the next few weeks. Do you need help getting warm?