Readings & Reports About You
Join the Discussion!
May 20, 2013
by Tarotcom Staff
Tarot is an incredible tool for personal growth and meditation.... Read More»
What Makes You Unique?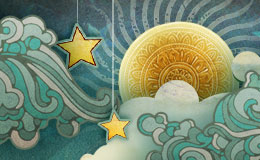 Your five Astrology signs, personal Tarot card and Sun number, that's what! Our FREE Cosmic Profile reveals what sets you apart.
Psychic Tip of the Day
LOVE KNOWLEDGE
For the next four weeks you can expect the twin impulses of gathering information and explaining what you know to come to the forefront. When a lover is involved, can you follow your heart and find out how you feel?