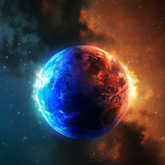 Astrology News and Media
Contact Tarot.com for media requests, press interviews and 2012 Astrology news

We're excited about 2014, a year filled with life-changing Astrology events that point to transformational times. Our Master Astrologers can explain the significance of all the big 2014 Astrology news!
Contact Us:
To contact an Astrology expert with questions for the press (newspapers, magazines), media appearances (television, radio), or to schedule interviews with world-class Master Astrologers Rick Levine and Jeff Jawer, please contact us at (503) 802-7935 or by e-mail at twilliams(at)tarot.com.
Our experts are ready to speak with you and answer questions about news and events related to Astrology, Tarot, Numerology and I Ching.
Hot Topics Right Now:
2014: Predictions for the entire year
Uranus square Pluto: Profound changes are coming!
Current Astrology transits and events (i.e., Sun in Pisces, Tarot cards: How do they work? Can they predict the future?
General Astrology questions (i.e., How does Astrology work? Why should we believe it?)
Just give us a call and we can tell you about these ane more exciting Astrology news happening right now!
2014 Astrology News at a Glance:
March
3/14 -- Pi Day
3/20 -- Astrological New Year + Spring Equinox + Sun in Aries
3/17 -- Celtic Astrology for St. Patrick's Day
3/20 -- Spring Love Horoscopes
April
4/6 -- The Astrology of Paul Rudd on his 45th birthday
4/14 -- Full Moon Lunar Eclipse in Libra on Tax Day
4/21 -- Grand Cross and Uranus square Pluto
4/25 -- New Moon Partial Solar Eclipse in Taurus
May
5/20 -- Uranus square Pluto(exact)
5/25 -- World Tarot Day
June
6/21 -- Summer Solstice + Sun in Cancer
6/21 -- Summer Love Horoscopes
July
7/20 -- Saturn Direct
7/21 -- Uranus Retrograde
7/22 -- Sun in Leo
7/27-28 -- Delta Aquarids Meteor Shower from Aquarius
August
8/11-12 -- Perseids Meteor Shower (best meteor shower of the year)
8/23 -- Sun in Virgo
September
9/22 -- Fall Equinox + Sun in Libra
9/22 -- Fall Love Horoscopes
October

10/4 -- Mercury Retrograde in Scorpio
10/31 -- Halloween Horoscopes
November
11/22 -- Sun in Sagittarius
11/28 -- Thanksgiving Horoscopes
December
12/21 -- Winter Solstice + Sun in Capricorn
12/21 -- Winter Love Horoscopes
12/25 -- Holiday Horoscopes
Contact: Tammy Williams, 503-802-7935; or e-mail twilliams(at)tarot.com for all questions and media requests.
Tarot.com.com is the leading online provider of authentic interactive divination experiences to more than 10.5 million members. We offer articles and user-driven experiences in Tarot, Astrology, Numerology, Feng Shui and I Ching, plus daily horoscopes, an Astrology video series and personal blogs maintained by experts. Launched in 1999, Tarot.com is owned by Zappallas Inc., which also owns DailyHoroscope.com, Numerology.com and Twittascope, which distributes more than 100,000 horoscopes to Twitter subscribers daily.