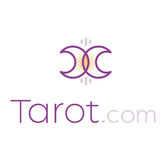 Jeff Kishner
Jeffrey Kishner is a professional astrologer and part of the Tarot.com family. He has been counseling Astrology clients since 2001 and is also a licensed psychotherapist.
Jeffrey has published articles on the Astrology of film in Dell Horoscope, The Mountain Astrologer, StarIQ.com and other publications. He also co-edited the anthology The Astrology of Film: The Interface of Movies, Myth and Archetype, which is available at online bookstores.
Jeffrey blogs regularly about the New and Full moon, movie directors and actors, as well as the Astrology of relationships. To subscribe to his newsletter, read his essays or contact him for a consultation, visit jeffreykishner.com.
More For Today
Weekly Love Horoscopes
Weekly Tarot Horoscopes
Monthly Horoscopes
2023 Love Horoscopes
2023 General Horoscopes
Personalized Horoscopes
View All Horoscopes
View All Tarot Readings
Articles by Jeff Kishner