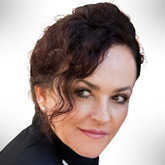 Sabra Ricci
Astrology Lover, Chef to the Stars, Author
A chef to the celebrities, Sabra Ricci is renowned for her healthy, delectable menus and unparalleled service, and as a result, has developed a strong and loyal clientele, including Fortune 500 CEOs and some of the biggest names in Hollywood. A graduate of the California Culinary Academy in San Francisco, Sabra was one of four chefs selected to participate in the Five Star Feast cooking extravaganza hosted by Joan Lunden during Fashion Week in New York City.
Sabra has been featured in many publications including Woman's Day, Self and Spa magazines, contributes regularly to About.com, and writes a monthly column on Tarot.com. Her recipes are featured in the book The Inside Out Diet by Dr. Catherine Wong. She is also a nutrition expert featured on Gabrielle Reece's website. Her first book, Lobster for Leos, Cookies for Capricorn: An Astrology Lover's Cookbook, combines her true passion for cooking and her love of Astrology.
Ricci lives in upcountry Kula on the island of Maui with her husband, Ferenc and her daughter Alexandra. In her down time, Sabra enjoys a strong Bikram yoga practice and traveling the world for her next culinary adventure.
More For Today
Weekly Love Horoscopes
Weekly Tarot Horoscopes
Monthly Horoscopes
2023 Love Horoscopes
2023 General Horoscopes
Personalized Horoscopes
View All Horoscopes
View All Tarot Readings
Articles by Sabra Ricci