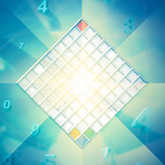 This Year In Your Life You'll...
Explore new things and succeed in challenges with a Numerology Diamond Report.

I confess ... my birthday was over seven months ago, and I couldn't tell you one thing about this year that has been life altering. What's my problem? To be honest, it's just too darn easy to procrastinate making big changes. Besides, who cares how old I am, age is just a number, right? WRONG!
Any numerologist can tell you, age is everything! Each year your age advances along with the calendar of the universe -- and with it comes some pretty unique and powerful insights. There are actual Pinnacle years and times throughout your life when the universe wants you to thrive. Believe it or not, there is a plan, and with the right tools, you can see what this year of your life has in store...

The Numerology Diamond Report reflects the chain of cause and effect that runs through our lives. It inspires growth and offers guidance, on both the physical and spiritual planes. The Diamond Report could be called "the I Ching of Numerology," because it reveals the links and interactions between the material body and the spiritual body. Using the pattern of a diamond, your name, birthdate and the current year all factor into what will unfold for you in the 12 months ahead.
If you're waiting for life to happen to you, you might just miss out on one of the best years of your life. I'm going to run my report right now, and so should you! Get your Numerology Diamond Report today or try it out at no cost when you use our TrialPay partner offer.