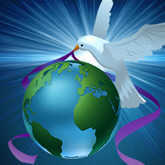 Welcome to a New Age

If bank failures, Occupy movements, Tea Party scandals, environmental threats, and overall economic uncertainty weren't enough signs that we're on the edge of a historical shift, this astrological news will be ... tomorrow, Uranus is square Pluto. And this, my friend, is just the beginning of a whole new age.
This transformative planetary square-off is just the first of seven encounters between now and 2015. The last time this happened was between 1932 and 1934. The world faced redefining wars, economic depression and invention of the atomic bomb. Needless to say, we survived, thrived, and came out stronger; as we will again, but not without a little reflection and intention. And here is where you should start...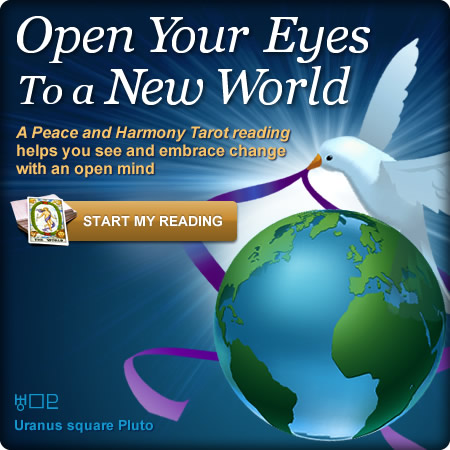 Prepare for the changes ahead with a Peace and Harmony Celtic Cross Tarot reading! This reading was specifically designed to tap into the calm, centered, knowing side of your nature. Its ability to expose your potential for growth, renewal, and transformation is unmatched. It's time to align yourself with a higher level to be prepared for tomorrow's shocking shift.
It's going to take all of us to help shape our future and usher in this new era of consciousness. So before it's too late, answer the cosmic call for change with a Peace and Harmony Celtic Cross Tarot reading. A whole new world awaits!

P.S. If you're as curious as me, you want to know how these Uranus-Pluto shifts will affect our world over the next few years. If so, connect with a live psychic or call them at: (1-888-532-1242)