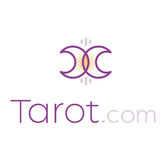 It's Time for a Change
A new Tarot.com is coming

First off...thank you. What for? For being a valued and loyal Tarot.com member. We have a lot of members on our site but there are only a few who really shape the future of Tarot.com and you are one of them!
Because we care so much about what you think, we wanted to be sure you were one of the first to know about our new site design launching on Wednesday, October 3rd.
Being a Tarot.com member, we are pretty sure you know our philosophy around personal development...we're all for it! And this new site design is just the next step in Tarot.com's journey of growth.
We're very excited about many of the new features of the site and we think you will be too. And don't worry...everything you know and love about Tarot.com is still there. The navigation has changed a bit, but if you have any troubles finding something, customer support is an email away at support@tarot.com or just call us at (503) 802-7935. You can even tweet us at @TarotSupport.
Change can be scary of course, so we want to reassure you that you can still access all of your readings and reports from your Journal and your Karma Coin® account balance remains secure. You can still log-in with the same user name and password and all of your membership features are accessible from the top of every page.
So please be sure to come to the site October 3rd and check out the first step of many to come on our quest to provide the best divination content and services on the web!
As always, keep your comments and suggestions coming.