The Biggest Astrology Events of 2015
Mark your calendars for this year's major transits and aspects!

From chaotic retrogrades to blissful trines to groud-shaking eclipses, 2015 is a year of high hopes and extreme challenges! Save the dates for this year's biggest Astrology events -- mark your calendars now using our easy guide, and you'll be prepared for what's coming this year!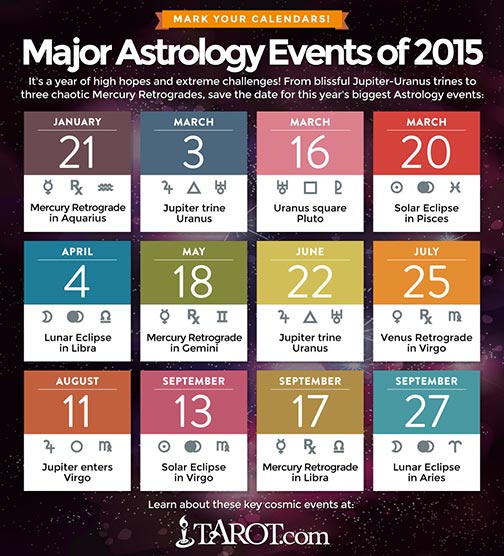 See how these events will impact your life personally with your
custom 1-Year Astrology Forecast for 2015!