5, 4, 3, 2 -- What?
Don't head into the New Year without this...

Tick tock! The clock is going to strike midnight soon and 2015 will be gone for good. Was it a year to remember? Did you accomplish everything you set out to do? Learning from the past is key, but moving forward is how you make THAT happen! It's time to focus on 2016, and while it may be hard to imagine how it will unfold, you actually have more control over your future than you think!
Designed by two of the most respected astrologers in the field, Rick Levine and Jeff Jawer's Big Picture Astrology Forecast is hands-down the best Astrology report for analyzing the planets' plan for you in the year ahead. Just knowing when the best times are for you can help you navigate the uncertainties of life that will undoubtedly pop up. And guess what? It's 20% off today -- but this won't last long!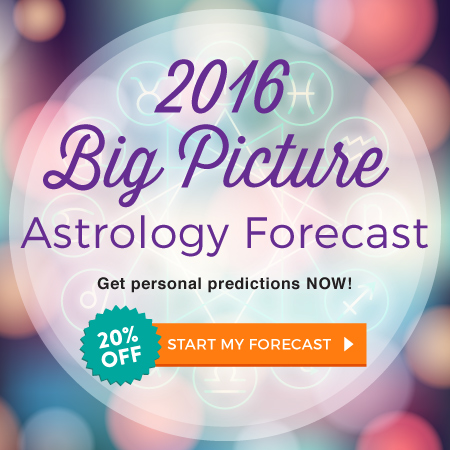 From challenges to opportunities, your customized report provides insight into the best days and ways to make the year ahead your best ever. Click through from this email and get your 2016 Big Picture Astrology Forecast for 20% off!
Don't regret a moment of 2016, and don't regret not taking advantage of this discount. Get your 2016 Big Picture Astrology Forecast today! offer.