FULL MOON: The Afterlife Revealed!
Unveil the mysteries of this life and beyond...

What happens to you after you die? The afterlife is a mysterious topic, but most cultures believe in past lives -- in fact, oral traditions and written legends around the world prove reincarnation has been part of our belief system from the early days of civilization!
Few people can remember their past lives, but reincarnation experts say the power of the Full Moon can lift the veil and awaken these memories! Unexplained fears, strange dreams, odd birth marks, moments of déjà vu ... these mysteries can be explained if you are willing to...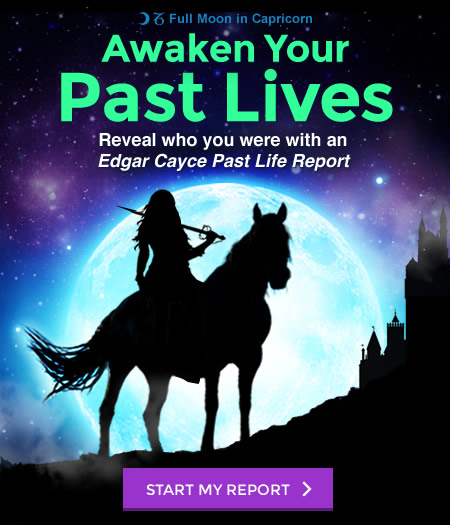 Edgar Cayce was one of the world's greatest psychics, with a gift for predicting the future and reading past lives. Based on his studies, the Edgar Cayce Past Life Report uses your unique birth chart to reveal the energies, lessons, and personalities of your previous lives that are influencing you today. Knowing what happened in your past lifetimes is the key to reaching your full potential in the present!
The secret to your afterlife is hidden in your past! Use the energy of this Full Moon to connect with your soul's memories. An Edgar Cayce Past Life Reportshows you how. You can even lift this veil to the other side for free with TrialPay.