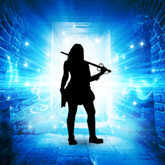 Full Moon: Past Lives Revealed
Find out what were you doing before you were born!

Have you ever seen something and had the sneaking suspicion that you've been there before? Yep -- I'm talking about déjà vu. Even as I'm writing this I feel like I've been here before. It's almost like a flashback into the past!
And it's no wonder, because today's spiritual Full Moon in Pisces is stirring our deepest intuition. This makes for a time of deep lessons and dreams from the past, but just what does all of that mean anyway?
Based on the studies of the world-famous psychic, the Edgar Cayce Past Life Report compares the positive and negative aspects of planets in your personal birth chart and explains the lessons you are meant to learn from them. It also provides an in-depth summary of the types of lives you've lead over the centuries that have led to who you are today.
The past and present join together during this Full Moon in Pisces! The past is in the past, but I still learn so much from it each day. I hope you can too by checking out the Edgar Cayce Past Life Report now, or getting it at no cost through a TrialPay partner offer.