OH MY! This Will Make You Blush...
Inhibitions are strictly prohibited today!

Let's talk about sex! Why? We've learned some stimulating facts that show it can drastically improve your overall life and health. From boosting your self-esteem and happiness to reducing stress and anxiety -- it's a total win-win.
But let's be honest, sex is not always on the top of your list. Fortunately, today is a RARE exception! The Sun is about to move into passionate Scorpio, and this intense energy has the potential to awaken you on the deepest level. Now is the time to dig in and indulge in one of our most exclusive, taboo reports...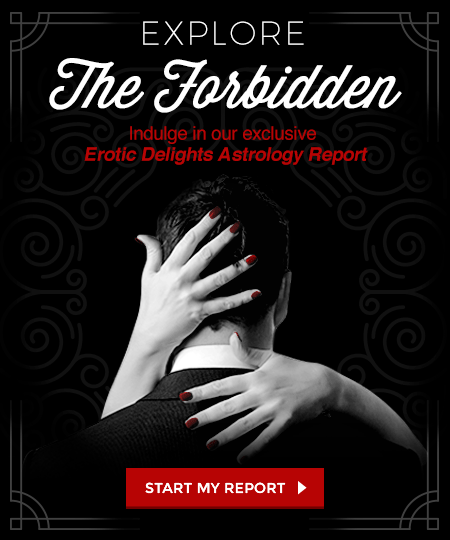 The Erotic Delights Astrology Report takes a provocative look at the positions of the planets in your birth chart to reveal your true sexual nature and help you maximize your erotic potential. It shows you how to make yourself irresistible, attract better lovers, and enjoy physical intimacy more!
This racy 13-page report is rated NC-17, so brace yourself for an exciting exploration of your most sensual depths! Start your Erotic Delights Astrology Report now and prepare for a sensual awakening. You can even revolutionize this vital part of your life at no cost with TrialPay.