Ahhh...FINALLY Some Relief!
Vitality and happiness are closer than you think!

Stress, anxiety, lack of energy -- imbalances in our minds, bodies, and spirits can make us sick! And when these symptoms start to overshadow your quality of life, getting through each day can begin to feel impossible.
Just as the old saying goes, "If you don't have your health, you don't have anything." But how can you ensure optimal health when you already feel poorly and are overwhelmed with how and where to begin? A powerful remedy is within your reach...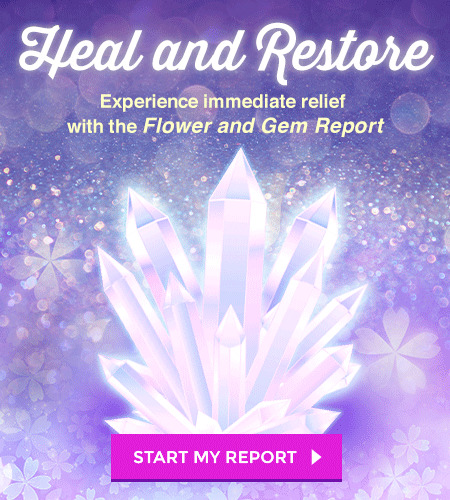 The Flower and Gem Report utilizes your unique birth chart to reveal natural ways to overcome disparities and create a healthy mind, body, and spirit. Written by Astrologer, Flower Essence Expert, and Reiki Energy Healer, Gina Ronco, this in-depth report uncovers the imbalances you're prone to and how you can overcome them with easy and natural solutions.
Focus on the power of you! Increase stability and vitality with your Flower and Gem Report today. And remember that you can get this invigorating wisdom at no cost when you use TrialPay.