Your Secret Power Is...
Uncover your secret sources of strength!

Here's to strong women! All that women do throughout our lives is amazing -- raising children, building careers, cultivating personal relationships, staying healthy, caring for family members... Wow! How do you succeed at all of these important roles and expectations?
You don't have to be a goddess to be powerful and successful, but you do need to find a way to access your deepest inner sources of strength. Are you ready? Astrology holds one of the most powerful secrets to becoming that intuitive and confident woman you know you can be...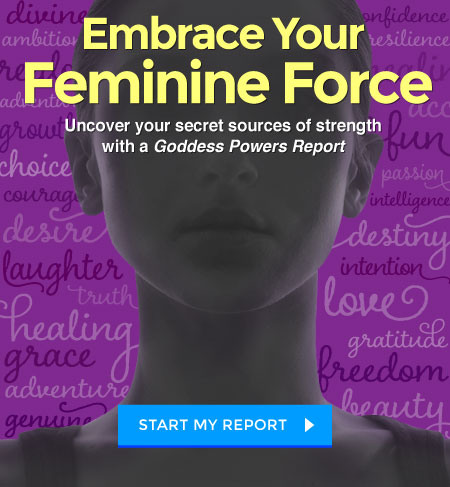 Your personalized Goddess Powers Astrology Report reveals which feminine powers influence you the most, and how they will affect you throughout your lifetime. By honing in on the traditional roles of women, and how they relate to the ancient goddesses of Astrology, this 16-page report will help you activate your womanly wisdom and secret sources of strength that have been there all along!
Bring more personal power into your life today! Get your Goddess Powers Astrology Report now to succeed at every role you play.