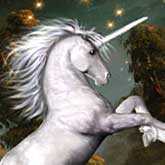 You'll finally begin to believe in...
Decode your hidden messages while Venus is in Pisces

Right now it's the perfect time to get what you want out of life! While loving Venus is in compassionate Pisces, you have the power to take control of self-limiting beliefs and achieve the happiness you deserve.
Venus is "exalted" in Pisces, which means this spiritual sign amplifies the love planet's abilities to heal, forgive and nurture unconditional love -- and that includes love for yourself! But first you need to resolve any issues that are buried in your past and holding you back. Take the first step...

The Hidden Messages Astrology report analyzes the planets and houses in your birth chart for clues about how your parents and childhood authority figures influenced your present-day reality. Knowing this, you can move past your programming and decide who you want to be and what you believe in today!
While Venus is in Pisces, this is the perfect time to show yourself some love and move forward with a Hidden Messages Astrology report.