FULL MOON: This Cosmic Disorder Won't Be Easy!
Make sense of today with THIS...

Life is about to get overwhelming! Logic is getting tangled up with emotion in a major way due to the Full Moon in Gemini. This scattered energy coupled with additional planetary friction could make you feel like you have the world at your feet, and yet NOTHING is making sense!
But despite how you may be feeling -- your greatest power is within your grasp! This Full Moon's overambitious influence is creating a confusing duality in your desires -- making you want everything! The trick is to focus on the right opportunities and not get distracted by the rest. Clear your mind and let powerful wisdom light your way...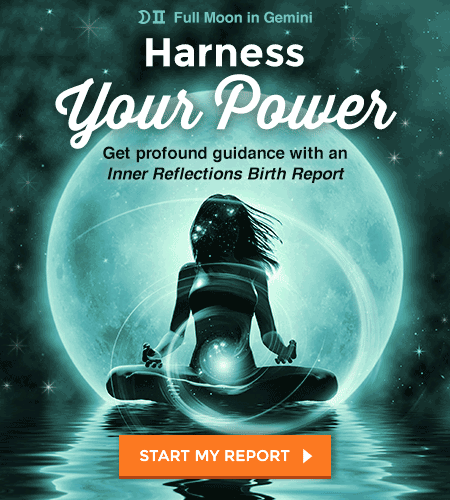 A personalized Inner Reflections Birth Report is THE PERFECT solution for this complicated Full Moon in mentally-driven Gemini. Going much deeper into the psychological realm than your traditional birth chart, this report offers profound guidance and perspective. This clarity will empower you to focus and make the right decisions toward the future you desire.
Get your Inner Reflections Birth Report NOW and turn this lunar event into a clarifying, positive force in your life..