NEW MOON: Don't Let It Pass You By...
Use today's fearless energy to make a fresh start!

Everything is possible now! Today's fearless New Moon in Leo is a force of self-expression and forward-moving energy that cannot be denied. Hope and enthusiasm are ignited, giving you an opportunity to take a chance toward something wonderful.
Your future is anything you want to make it. And right now, with the confident New Moon at your side, you have the chance to put past experiences behind you and begin anew. Use today's dynamic energy to take the initiative to move forward.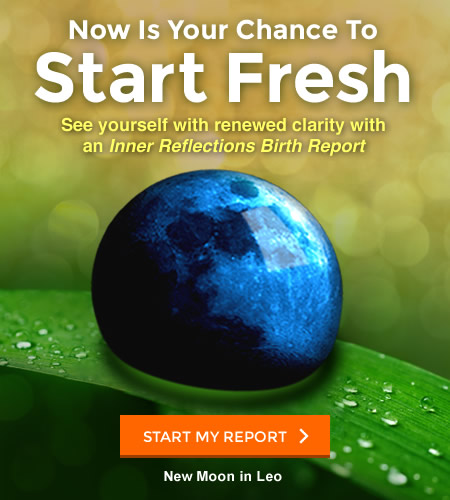 A personalized Inner Reflections Birth Report breaks down your entire Astrology chart from a psychological perspective. It points out the planetary influences that make some things easy and other things harder for you. You'll gain clarity about which obstacles are worth ignoring, and where to direct your energy to make the most positive change in the easiest ways.
Take action TODAY before the New Moon passes! Create your whole and happy future with a personalized Inner Reflections Birth Report, or get this profound psychological insight at no cost through TrialPay.