Life Is About to Get a Lot Easier...
This powerhouse event is great news for you, but it's ending soon!

We all get stuck in a rut sometimes. Bad luck, relationship drama, career setbacks -- all these issues can throw you off course and leave you feeling a little lost -- but you are not alone! Right now passionate Mars is in Virgo, offering you a dynamic boost of energy and a free ride into positive territory! But don't wait, because this momentum won't last long...
In your personal birth chart, Mars represents your individual drive and passion. When these are left neglected, feelings of depression, frustration, and boredom can ensue. The only way to turn this around is by learning how to activate the personal benefits that the "red planet" can give you. Unlock your greatest potential NOW and let your energy soar. Here's how...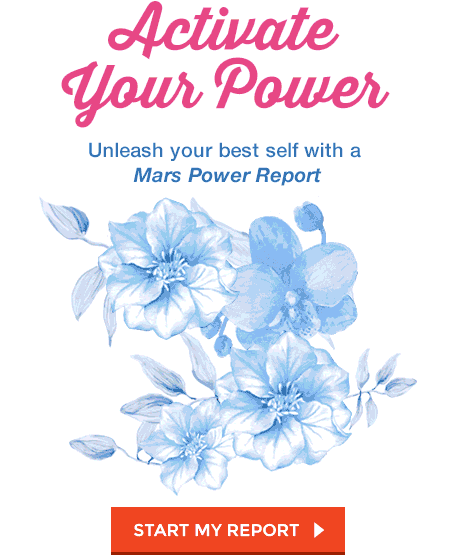 The Mars Power Report identifies where this dynamic and action-driven planet lies within your unique birth chart. It reveals where your inner strengths, courage, and individuality lie. Most importantly, it outlines specific steps that you can take to tap into your unique power, regain control of your life, and make great things happen.
Mars won't be in Virgo much longer, so take advantage of this short window of opportunity with a Mars Power Report And to boost your motivation even more, your reading won't cost you a thing if you use TrialPay.