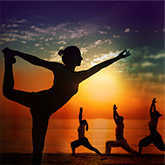 Don't miss this chance to do what you love
Find fulfillment during Saturn and Pluto's rare powerful connection

Are you doing what makes you truly happy? You'll finally have your chance to find fulfillment in your work when Saturn and Pluto join together in a rare and transformative alignment this week. It's time to fall in love with what you do!
Saturn and Pluto, the planets of hard work and transformation, are creating a powerful opportunity to achieve whatever you aspire to be! It's easy once you know the right direction to go, and here's how you do that...

By analyzing your Astrology birth chart, you can find out what naturally suits your personality, emotional needs, creativity and hidden talents. A Career Advice report does that and more. It shows you how to make a living doing what you were born to do!
Use this special planetary event to find joy in what you do every day with guidance from a Career Advice report! You can also get this report at no cost with TrialPay.