NEW MOON: Tonight Is Your Chance...
Take advantage of this transformative event while you can!

Tonight's New Moon in Gemini is packed with phenomenal energy! According to Astrologer Maria DeSimone, "This lunation is all about planting the seeds of a bright new idea ... you will have a cosmic "green light" to make a life-changing decision!" Sounds great right? But how will it affect you specifically?
The unrestrained energy of this event can shower you with incredible new opportunities for happiness, love, and success. This New Moon has the potential to inspire and transform you ... but before you can reap the rewards, you need to find out how the Moon affects you personally!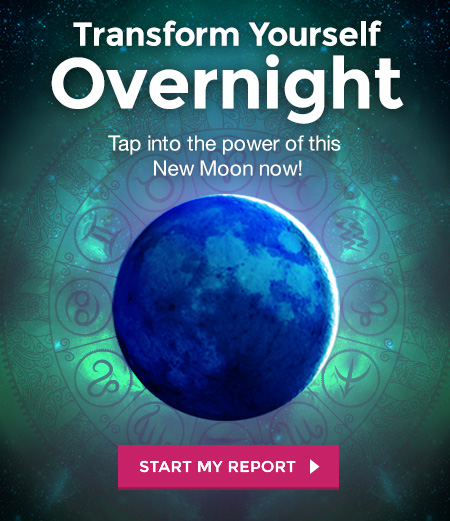 The Personal Moon Report uses the exact placement of the Moon at the time you were born to analyze your unique potential, emotional tendencies, personal challenges, and relationships. Your Moon sign is constantly influencing you, but once you understand its power you can use it to your advantage.
Don't miss this cosmic window of opportunity! Get your Personal Moon Report now! And you can even get this report at no cost with a TrialPay partner offer.