WATCH OUT! Your Dark Side Is Emerging...
Find out how Pluto Retrograde is going to affect you!

We all have a dark side, and with Pluto -- the planet of hidden truths -- going retrograde today, your own dark side may be exposed to the one you love! With the right person this could actually bring you closer together, giving you an opportunity to deepen your connection. But if you lack true compatibility, things may become challenging.
When Pluto is retrograde, it's easier to see each other's shadow sides. Traits like jealousy, insecurity, or fear may rise to the surface. As your darkest issues emerge and the things that make you feel most "unlovable" come out, the strength of your connection will be tested. See what your relationship is made of by revealing...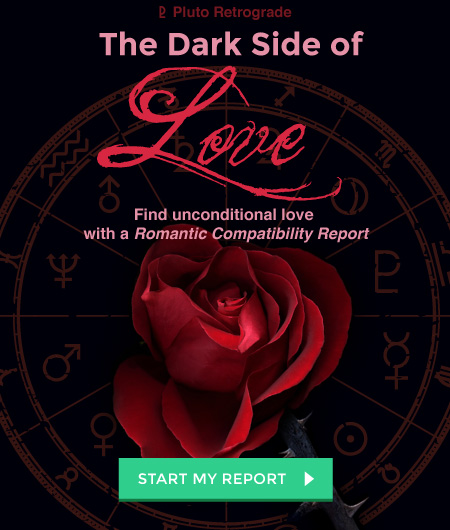 The Romantic Compatibility Report answers all your questions about the challenges of Pluto Retrograde and the future of your relationship. Using both you and your partner's birth information, this report analyzes your Astrology charts to reveal your mutual destiny. Don't waste time not knowing where you're headed ... see the outcome of your relationship now!
Put the darkness of Pluto Retrograde to rest once and for all! Let our Romantic Compatibility Report show you how far your relationship can go. You can even get this report for free today with TrialPay.