Your Most Attractive Quality Is...
Your allure will be at an all-time high during MERCURY IN LIBRA...

Do you ever wonder why you attract the people you do? What draws certain friends, lovers, and co-workers to you? And why do you keep attracting the same kind of people over and over? Well, there's a reason for it that goes way beyond your looks, and now's the time to find out.
Today communicative Mercury moved into magnetic Libra, which means that you're going to get noticed now! And while this extra attention is nice, getting noticed by the right people for the right reasons would be even better. But in order to do that you need insight...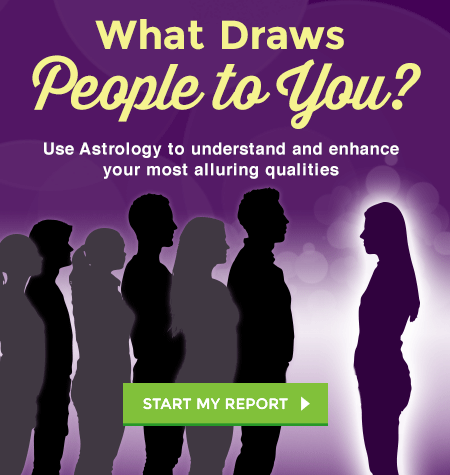 Your birth chart is key in identifying what makes you appealing on every level. By analyzing the placement of your Venus, Mars, Jupiter, and Neptune, our Astrology Sex Appeal Report goes way beyond sex. Discover how your most alluring qualities affect those around you and learn to play to your strengths.
Getting in touch with your natural appeal will create confidence ... and that is irresistible! Whether you're single, dating, or married, this unique Astrology report will show you how to keep the focus of your allure on what matters most.