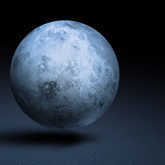 Venus in Scorpio: Move Over 50 Shades of Grey
Get ready for a romantic and passionate adventure ... starring YOU!

The wildly popular book Fifty Shades of Grey is about uninhibited love and undeniable passion. But wait ... isn't that what every trashy romance novel is about? Yep. So what's the big deal? It's that this book awakened a new and personal issue many people struggle with ... sex appeal.
For a short while Venus, the planet of love, is in Scorpio, the sign of sexuality, and this just may be our best shot at unbridled passion. And with the Sun entering Sagittarius tomorrow, it's as if the universe is begging us to do something about it. Sure, we may not always feel or know how to be sexy, but trust me, Astrology does...

Your astrological birth chart holds the keys to identifying your innate sex appeal. An Astrology Sex Appeal Report uncovers your natural gifts that are currently hidden from the world -- and even yourself. With personalized chapters about appearance, dating and more, you can use your newfound confidence to connect with someone new, or add an extra spark to your existing relationship.
Don't deny your sensual side -- start a new passionate chapter in your quest for love with your Astrology Sex Appeal Report. Or get it at no cost with TrialPay.