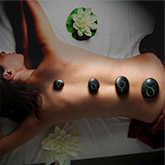 Weekly Astrology: April 15-21, 2013
Indulge your senses, it's Taurus time!

Sensual. That's basically all that needs to be said about the Astrology behind this week. Why? Well because it'll be dominated by a heavy Taurus influence of course!
Yes, this week and the coming weekend will feel like one colossal gorge-fest for the senses, but thankfully the aspects will be kind, so instead of feeling like a glutton, you're more likely to enjoy the pleasures of Taurean energy without the guilt!
See what's in store for you personally with a 30-Day Astrology Forecast, and here's the lowdown on the key cosmic events the week of April 15-21, 2013.
Monday, April 15: Venus in Taurus
On Monday Venus, the planet of love and money, moves into the earthy, business-minded sign of Taurus. How appropriate that this is Tax Day in the U.S. From now until May 9 you'll have an astute capacity to tap into your talents, cultivate and monetize them in a pragmatic way.
Venus is quite happy in Taurus because she rules this sign. Typically, the Taurean expression of Venus is more about earthy sensuality, so you might use this time to enjoy maximizing your sensual pleasure in every way possible. Little things like the sound of a beautiful piece of music at a live concert, a world class massage or dinner at a four-star restaurant are only a few of the things you can do to make the most of these Venus in Taurus moments.
Wednesday, April 17: Sun conjunct Mars in Aries
On Wednesday however, we'll have a different type of dynamism in the air thanks to the Sun in Aries colliding with Mars -- also still in Aries. This will be a day to show the world your muscle. If you're involved in any athletic sports or competitive events you'll have an extra spark to work with near Wednesday. Of course, so will everyone else, but that only makes you want to kick butt even more now, doesn't it?
But seriously, with the Sun and Mars in Aries you might also want to do something groundbreaking, if not a bit reckless. This is not the kind of energy that wants to sit on the couch eating ice cream. No, there will be plenty of that soon enough when these two planets move into Taurus. For Wednesday however, it's time to light a spark in your world. Be bold, be gutsy. Be brave!
Thursday, April 18: Venus sextile Neptune
Romantically speaking, you'll have plenty of opportunity for enchantment thanks to the spellbinding embrace between Venus and Neptune on Thursday. This connection is sublime and dreamy -- literally the stuff fairy tales are made of.
The real lusty pleasures will begin this weekend, when Mars, the planet of desire and motivation, joins Venus in the sign Taurus. Although Venus and Mars won't be close enough mathematically to form an exact conjunction, you'll certainly feel the physicality of this weekend's energy in a potent and personal way. This would be an ideal weekend to schedule time at the spa with your sweetheart or treat him or her to a more personal Taurean treat.
Friday, April 19: Sun enters Taurus
Mars will be in Taurus until May 31, and during this time you'll also have a strong urge to use your energy in a determined, if not plodding way. You're motivated by pleasure, but also money now, so with both Venus and Mars in Taurus it's truly a fabulous time to work on your financial security.
With the Sun entering Taurus on Friday, it means three planets will be in the sign of the bull by this weekend. Stubborn much?
Saturday, April 20: Mercury conjunct Uranus and Mars in Taurus
This weekend, although we'll have plenty of sensual Taurus energy for cuddles and lovin', there isn't much to say that's positive when it comes to communication. As a result, you and your lover might want to keep pillow talk to a minimum.
On Saturday, Mercury and Uranus will connect in Aries and you might blurt out something in a fit of passion or anger that you don't really mean to. This is a classic "put your foot in your mouth" aspect, so no matter whom you're talking to remember to edit your words first. Once you say something, you can't take it back.
Sunday, April 21: Mercury square Pluto
To make communication even more complicated, Mercury will square Pluto on Sunday and you might feel convinced that someone has secret information or is hiding his or her true thoughts from you.
To be honest, you could be right. Of course, you might also be paranoid with this aspect, so try not to make too big a deal out of conversations this weekend.
Keep it light and don't make important decisions. Instead, focus on what FEELS good. And then, just do it!
Watch your Insightful Astrology Weekly Video Horoscope now »