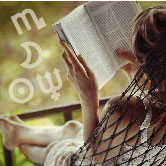 Weekly Astrology: April 27 - May 3, 2015
Have faith to pursue your dreams this week!

This week it's time to go deep. See what's in store for you personally with a Horoscope Tarot reading, and here's the lowdown on the key cosmic events the week of April 27 to May 3, 2015.
Wednesday, April 29: Sun in Taurus sextile Neptune
On Wednesday, the Sun in Taurus and Neptune in Pisces will be at a friendly sextile to each other, supporting faith, dreams and wishing upon a star. This is a great day for seeing the best in others, to forgive and let go of pain -- to live and let live.
This will also be a wonderful time to enjoy a concert, art show, film, or anything else that speaks to your soul. Connect with the mystic within, and trust what he or she has to say.
Thursday, April 30: Mercury in Gemini
On Thursday, Mercury will enter Gemini, and you'll focus more on ways to find intellectual stimulation. Learning something new might be more appealing now. If you've always wanted to write that book or begin another communications-related project, this will be a good time to start. Dialogue with siblings should prove interesting.
The only caveat to this energy is that you'll be tempted to participate in gossipy conversations. Don't!
Sunday, May 3: Full Moon in Scorpio; Mercury opposite Saturn
On Sunday, a Full Moon in Scorpio, along with Mercury opposite Saturn, will create a serious, introspective mood. Emotional depth is written all over this lunation, but fortunately you'll have the ability to remain in the driver's seat as you surrender to truly "feeling" your feelings.
Mercury opposite Saturn reminds you to say what you mean and to mean what you say. If you need to express anything to someone close that might leave him or her feeling vulnerable, you'll do it with the fewest words possible. Yes, you'll get to the point. But you'll do it with sensitivity.
Get more personal advice about life and love with a Horoscope Tarot reading »