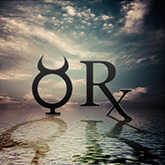 Weekly Astrology: Feb. 2-8, 2014
Déjà vu: Life in retrograde continues

No sooner does love planet Venus turn direct than Mercury goes Retrograde! Enjoy the calm first part of this week, because life will turn upside down again as of Thursday!
See what's in store for you personally with a Weekly Forecast Tarot reading, and here's the lowdown on the key cosmic events the week of Feb 2-8, 2014.
Thursday, Feb. 6: Mercury Retrograde in Pisces
Now that love planet Venus is direct in Capricorn, she'll stretch, stumble out of bed and pour herself a cup of ambition this week. What's ironic, however, is that just when Venus gets her groove back, we'll need to contend with Mercury Retrograde.
That's right; you may feel as if the universe is trying to "punk" you in early 2014, due to a flurry of personal planets going retrograde right after each other. We started out with Venus in January; February will host Mercury Retrograde in Aquarius and Pisces; and then from March to May we'll contend with Mars Retrograde. This week, let's focus on Mercury...
The good news is that you will have a small window of opportunity to get anything important done related to contracts, communication and financial business negotiation -- but be warned: It is a miniscule time frame between Sunday and Tuesday. If you act on Wednesday, you'll be too late -- by then Mercury will be standing still. Then, on Thursday, Mercury will begin its retrograde phase, which lasts until February 28.
This time around Mercury Retrograde occurs in two different signs. It will begin in dreamy Pisces, which may cause a cloud of confusion everywhere. This will be a great time to revise any creative project or recalibrate your belief system, but it won't be ideal to make a decision that is important -- especially if you're acting on blind faith.
Then, on February 12, Mercury moves back into innovative Aquarius. Technological glitches may be more of a problem. Hey, look at the bright side: At least Venus is back. We may be confused, but at least we'll all have our looks.
See what's in store for you personally with a Weekly Forecast Tarot reading now »