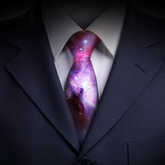 Weekly Astrology Overview: January 13-19
January 13-19, 2013: Dress for Success

Put on your power suit this week and get ready to do your most savvy negotiating! Venus, the planet of money, will be at a gorgeous angle to both Pluto and Saturn on Wednesday, Jan. 16 and Thursday, Jan. 17 , which will help you put a notch of financial stability on your personal success belt.
You can see what's in store for you with a 30-Day Astrology Forecast, and here's the lowdown on the major Astrology events the week of January 13-19, 2013.
Wednesday, Jan. 16: Venus conjunct Pluto
This week will be absolutely spectacular to schedule a vital meeting in business, to pitch an investor if you hope to raise capital, or to call up your credit card company and negotiate better interest rates. Use this Astrology to shop around for a new insurance policy or integrate a disciplined budget for 2013 that will get you closer to a big ticket item, such as a car, home or college education. If you need to apply for a loan, mortgage or line of credit, be sure to act early this week -- the planets will certainly have your back!
Although the cosmic energy will be particularly spectacular for big business, don't just think these aspects are for the boardroom. They will help you out in the bedroom as well! In fact, Wednesday's conjunction between Venus in Capricorn and Pluto might bring a fated love connection your way. Ooh la la!
Thursday, Jan. 17: Venus sextile Saturn
You may also encounter a power struggle in an existing intimate relationship, and if so it's likely to revolve around money and control. Fortunately, the very next day Venus and Saturn will be at a supportive angle to help stabilize love if things become too intense. Remember, with Venus and Pluto love is all or nothing and it might very well be consuming or even obsessive. With Venus and Saturn however, love will endure and a commitment is possible in either a business or a personal relationship.
Make sure to maximize the "hot and steamy" potential of Venus and Pluto early in the week, because by the weekend we're all getting less physical and more cerebral.
Saturday, Jan. 19: Mercury and the Sun enter Aquarius
The Sun and Mercury will both enter Aquarius on Saturday, and this set-up of planets in the most original, individual sign of the zodiac will have you filled with light bulb moments.
In fact, Mercury will sail through Aquarius until February 5, helping you make the most of any inventive idea. This will also put a positive zap in your social life, and you may find that you're communicating more with friends, or decide to join an organization and attend meetings. You may also participate more in social media, so expect Facebook, Twitter, Instagram or another new and exciting social app to bring you plenty of intellectual stimulation.
Speaking of technology, with both Mercury and the Sun in Aquarius you'll have a fantastic edge if you need to brush up on the latest computer skills. Now will be a good time to learn Windows 8, experiment with an iPhone or try your hand at using Skype to talk to family and friends who aren't close by. If you're in the market to purchase any type of electronic equipment, you'll enjoy talking to sales reps and you will feel confident in your final decision.
Finally, did you know that Aquarius is the most humanitarian sign of all? Yep, don't be surprised if you decide to shine your light on a cause that will help a group of people in need. Aquarius is concerned with the right to be free and express individuality, so a focus on charitable causes that defend the oppressed might feel particularly enticing now.
What a week! You'll enjoy love, money and you'll also find time to do something for mankind in return. Now that's a happy forecast!
Watch your Insightful Astrology Weekly Video Horoscope now »