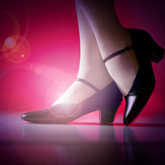 Weekly Astrology Overview
January 20-26, 2013: Put on your dancing shoes

We're coming up on an amazing week! There's a bump or two on this cosmic easy street, but for the most part you'll be dancing in the streets by Saturday!
See what's in store for you personally with a 30-Day Astrology Forecast, and here's the lowdown on the key cosmic events the week of January 20-26, 2013.
Tuesday, January 22: Mercury in Aquarius sextile Uranus in Aries and Mercury in Aquarius trine Jupiter in Gemini
Are you waiting for the perfect time to buy a new computer or other electronic device? Monday and Tuesday will be the days to act! Need to launch a website, blog or other Internet campaign? Do it Monday or Tuesday. Having a baby? If he or she happens to be born this week you can pretty much guarantee you'll have a genius on your hands. Lucky you!
Early this week, Mercury in innovative Aquarius will make a gorgeous link to Uranus in Aries, promising a stimulating exchange of ideas and a dynamic ability to express an original -- even quirky -- plan and know it'll be well received.
Mercury also will be at an ultra-friendly angle to Jupiter in Gemini on Tuesday. With this aspect you will expand your mental horizons and might have an intellectually stimulating conversation with a teacher or mentor. If you happen to teach or have a speech or presentation slated for early in the week, you will certainly captivate your audience with your words. People might not know what to expect out of your mouth next, but whatever it is, don't worry -- it'll go over well!
Thursday, January 24: Sun in Aquarius sextile Uranus in Aries
The Sun and Uranus will be at a friendly angle on Thursday, and you'll receive exceptional cosmic support when you express the part of you that is more eccentric and visionary. You'll also have an easy time expressing a lively, independent style. Make it a point to schedule a get together with a friend, a group of pals or to attend a meeting for an organization you are a member of on Thursday.
Friday, January 25: Mercury in Aquarius square Saturn in Scorpio and Sun in Aquarius trine Jupiter in Gemini
If you've read this far you might think you're in the clear this week and that it'll be another stretch of cosmic easy street. Well, you're almost right. Almost. On Friday there is a bit of a double-edged sword. First, the good news: The Sun and Jupiter will be at a brilliant trine, and this will open up your benevolent, optimistic spirit. You might even experience a positive boost in luck or receive news that a mentor or someone you respect wants to help you achieve something near and dear to your heart.
Unfortunately, this day will not be all unicorns and rainbows. To be honest, unless you have a strong mind, you might waste this Sun-Jupiter goodness entirely. That's because we'll have an angry square between Mercury and Saturn on the same day.
When Mercury and Saturn rub elbows we tend to give in to thoughts of dread. You might feel more insecure than usual about a decision you need to make. You might also doubt your ability to execute an idea to an authority figure in a polished way. The thing to remember is that while Saturn will test your mind, you shouldn't allow this planet to play mind games with you.
Believe it or not, Saturn is offering an opportunity for you to prove how durable your mental muscles really are. Don't back down if an authority figure attempts to squelch one of your brilliant ideas -- instead tell him or her that, although you don't agree with their opinion, you respect it. If anyone and I mean anyone, tells you that your mind is not good enough or your idea is downright stupid, it'll be a red flag for you to take the high road.
Learn from constructive criticism, but make sure you know the difference between somebody who offers valuable feedback versus someone who may try to sabotage your mental confidence.
Saturday, January 26: Full Moon in Leo
Last, but not least, I am happy to report that you can expect plenty of fun, entertainment and romantic potential this weekend! Saturday's Full Moon in gregarious Leo will have you ready to declare your love for someone special, enjoy a weekend of adventure with your children, finish up that creative project or just party like a rock star.
Go ahead, put on your dancing shoes and live life to the fullest!
Watch your Insightful Astrology Weekly Video Horoscope now »