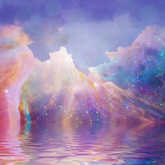 This Week's Astrology: The Fog Is Lifting
Your weekly Astrology highlights for July 17-23, 2017

The week will begin with haste -- and haze. The good news is that things begin clearing up midweek, giving you a dose of cosmic encouragement. Here's what you need to know...
Monday, July 17: Venus square Neptune; Mars in Cancer square Uranus
On Monday, Mars square Uranus could lead to reckless behavior if you're not careful. At the same time, Venus square Neptune might have you feeling confused or disappointed in matters of the heart.
Tuesday, July 18: Venus trine Jupiter;
Wednesday, July 19: Mercury trine Saturn
Life gets slightly better on Tuesday and Wednesday as Venus trines Jupiter while Mercury trines Saturn. You'll focus on implementing sound ideas that will help you generate money or take a new direction in your personal life.
Discover the opportunities you have right now with a Mandala Tarot Reading for New Beginnings.
Thursday, July 20: Mars enters Leo; Sun square Uranus
The best news this week, however, occurs on Thursday when Mars enters Leo. Remaining here until September 5, you'll notice that your priorities are suddenly centered on creativity, having fun, and romance. Although the Sun will also square Uranus on this day leaving everyone a bit rebellious, you'll still aim for pleasure.
Saturday, July 22: Sun enters Leo
The Sun enters Leo on Friday which adds to the happy vibrations.
Sunday, July 23: New Moon in Leo
The icing on the cake occurs on Sunday with a New Moon in Leo. It's time to live and love to the fullest!
Start your New Beginnings Tarot Reading now to make the most of this empowering week »