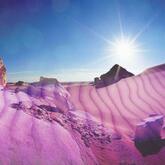 This Week's Astrology: Opportunities Are on the Horizon
Your weekly Astrology highlights for July 3-9, 2017

Your mind will go on a walk this week -- but where will your thoughts take you? Continue reading to find out...
Get advice for every area of your life this week with a personal Horoscope Tarot reading now.
Tuesday, July 4: Venus in Gemini; Mercury in Cancer square Uranus
Venus sails into Gemini on Tuesday, making love more intellectual until July 31. You'll use logic to determine what your heart wants. If you put your mind to it, you could open yourself up to new avenues for making money.
On the same day, Mercury squares off with Uranus, making it impossible to pin you down mentally. Let ideas flow, but don't get stressed if you're all over the place on this day.
Wednesday, July 5: Mercury in Leo; Sun trine Neptune; Sun square Jupiter
Things settle down on Wednesday when Mercury enters Leo. Mercury will be in this sign until July 25, giving you the ability to think more creatively and magnanimously.
Also on Wednesday, the Sun will trine Neptune and square Jupiter. Optimism rules.
Friday, July 7: Mercury sextile Venus
Mercury will embrace Venus by Friday, allowing your money-making ideas to gel.
Sunday, July 9: Full Moon in Capricorn
Finally, a Full Moon in Capricorn on Sunday might be dicey. This lunation will bring your attention to a power struggle in your professional life. Handle with care.
Start your Horoscope Tarot reading to reveal what's happening in every area of your life »