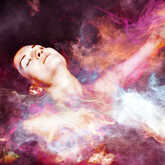 This Week's Astrology: All Over the Map
Your weekly Astrology highlights for July 31 - August 6

Things could get interesting in a few different areas of your life this week! See what the cosmos has in store for you...
Monday, July 31: Venus enters Cancer
Love planet Venus enters tender Cancer on Monday and will remain in this sign until August 25. As a result, matters of the heart are deeply connected to emotional and domestic security. You'll want to pursue a romance that feeds your soul. Fortunately, it'll be easy to achieve this while Venus is in Cancer. Emotional nourishment will be available to all.
Thursday, August 3: Uranus Retrograde
Uranus turns retrograde on Thursday, and will remain retrograde until January 2, 2018. This 6-month period allows a resting space for all the crazy, quirky events that might be going on in your life. Now is the time to process them.
Friday, August 4: Jupiter square Pluto
On Friday, Jupiter and Pluto square off. Expansive struggles with those in authority are possible, but on the flip side, it's just as likely that you will stop fighting your own influence and finally slip into your personal power suit. It'll fit like a glove.
Break through into positive territory this week with advice from a Revelation Tarot Reading »