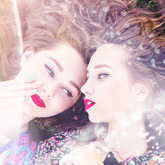 This Week's Astrology: Lost in Translation
Your weekly Astrology highlights for June 12 - 18, 2017

This week it could feel like you just can't seem to get on the same page as other people! Avoid potential pitfalls by revealing when and where you're most likely to experience miscommunications. Here's what you need to know...
Get advice for any situation you face with an insightful Celtic Cross Tarot Reading now.
Tuesday, June 13: Mercury trine Jupiter; Mercury square Neptune
This won't be a good week for communication matters even though you might be convinced otherwise as the week starts out. Sure, a perfect trine between Mercury and Jupiter emerges on Tuesday, but it's quickly overshadowed by Mercury squaring Neptune. Convoluted discussions will get nowhere.
Thursday, June 15: Sun opposite Saturn
On Thursday the Sun will oppose Saturn, causing you to crash into a conflict with authority at work or in your domestic life.
Friday, June 16: Neptune Retrograde
Neptune turns retrograde on Friday, and this might allow you to see truth through the clouds.
Sunday, June 18: Sun sextile Uranus; Mercury opposite Saturn
On Sunday the Sun will sextile Uranus, supporting your efforts to show off that part of you that is unique. However, Mercury will oppose Saturn on the same day, so you may feel insecure sharing your ideas with a boss or authority figure. It could also be that you try, but feel dismissed. Ouch!
Start your Celtic Cross Tarot Reading now for more insight into your personal situation »