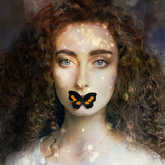 This Week's Astrology: Talk that talk
Your weekly Astrology highlights for June 26 - July 2, 2017

Communication is front and center this week. While things are looking up earlier in the week, the rest of the week could throw you for a loop! See what's coming your way...
Get the day-by-day insight you need this week with your personal Weekly Forecast Tarot Reading.
Monday, June 26: Mars trine Neptune
On Monday Mars will trine Neptune, helping you to put action behind the faith you have in a certain goal. Success is your only option once this happens.
Tuesday, June 27: Mercury square Jupiter; Mercury trine Neptune
On Tuesday, Mercury will square Jupiter but trine Neptune. You might promise more than you can deliver, but you'll somehow talk your way through -- or out of -- just about anything on this day. Creative projects flow, especially ones that are communications-related.
Wednesday, June 28: Mercury conjunct Mars
Mercury will conjunct Mars on Wednesday, giving your words extra power. Your voice might be intimidating to some, however, so be aware of its potency.
Thursday, June 29: Mercury opposite Pluto
On Thursday Mercury opposes Pluto, adding intensity to a conversation. You might get into an argument with someone that quickly escalates into a battle of wills. Do your best to avoid this if possible.
Sunday, July 2: Mars opposite Pluto
Start your Weekly Forecast Tarot Reading now for day-by-day advice »