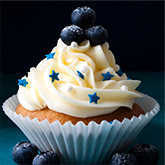 Weekly Astrology: March 4-10, 2013
Eat dessert first this magical week!

This week your head might fill with romantic fantasies. Lucky for you, it's also highly likely that you'll enjoy plenty of romantic fulfillment along with the fairy tale enchantment!
See what's in store for you personally with a 30-Day Astrology Forecast, and here's the lowdown on the key cosmic events the week of March 4-10, 2013.
Monday, March 4: Venus in Pisces square Jupiter in Gemini
It all begins on Monday, when Venus in Pisceswill be at a square with Jupiter. These two planets are the cosmic benefics, so when they're linked up -- even in a tense square -- it's usually nothing to cry about. In this case, Venus and Jupiter will want to indulge each other and it's possible that you and your love will spoil one another rotten with an extravagant gift or over the top expression of love.
On a personal note, this aspect is known to enhance your craving for sweets, and as a result you're likely to have the kind of day where it's all about having dessert first. That's OK -- we're all entitled to splurge every once in a while.
Wednesday, March 6: Venus in Pisces sextile Pluto in Capricorn and trine Saturn in Scorpio
By Wednesday love will really take a brilliant turn. Venus will embrace Pluto in Capricorn, which is always about intense, fated love encounters. You can expect a potent, transcending love experience on this day -- especially if you're an Earth or Water sign.
The best part is that whatever happens is not likely to be a one-hit wonder. Nope, this is about lasting love and possibly even commitment. Venus will also be at a gorgeous angle to Saturn on this day, promising that whatever happens in matters of the heart will endure. This is a beautiful day for an engagement, wedding or other type of long term commitment with your sweetheart.
Don't think this is only about love, though. In matters of business and finance you will prevail on this day, so be sure to make it count! Just remember to only work on projects that have roots in the past. That's because communication planet Mercury will be retrograde, so it's not a time to sign contracts on whatever it is you're working on. However, do your best to wait until after March 17 for that.
Wednesday, March 6: Mercury Retrograde conjunct Venus
Also on Wednesday, Mercury Retrograde will connect perfectly to Venus, which can sometimes bring you back into contact with an old flame. He or she might friend request you on Facebook, send you a text or even call. If you're single, it's a definite possibility that you'll revisit the idea of a romance with this person.
Thursday, March 7: Mercury Retrograde trine Saturn and sextile Pluto
On Thursday, Mercury will be at a perfect link to both Pluto and Saturn, and whatever conversations you had in business back on February 12 will continue to develop -- in an amazing, positive way! You're likely to make insanely amazing progress on a career endeavor now, so be sure to use this energy to the max!
Friday, March 8: Saturn sextile Pluto
On Friday Saturn will be at a perfect sextile to Pluto -- a rare and potent connection. You are a veritable powerhouse this week and there is nothing you cannot master with the planet of discipline and the planet of will power on the same page!
Still, all of this dynamism might tempt you to go overboard on your verbal commitments, so be careful.
Saturday, March 9: Mercury Retrograde square Jupiter in Gemini
On Saturday you might realize that you've promised more than you can deliver, thanks to Mercury square Jupiter. It's likely this will be more of a problem when it comes to a promise you made in the past (Mercury Retrograde) that you can't seem to honor rather than a new pledge.
The only way out of it is through it, so remember -- be honest. May the force be with you!
Watch your Insightful Astrology Weekly Video Horoscope now »