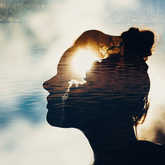 Weekly Astrology: March 6-12, 2017
A gut feeling

Trust your intuition this week! The planets are aligning in your favor, and decisions you make now could lead you down a path toward success. Keep reading to learn how you can make the most of this...
Use your intuition to look into your present life with a Horoscope Tarot reading.
Monday, March 6: Sun conjunct Mercury in Pisces
On Monday, the Sun and Mercury connect in Pisces, helping you to reveal the brightest and most optimistic messages that are in your heart. It doesn't matter whether you sing, speak, write, or paint a picture to convey them. If you can use your mind to inspire, you know you've got it right.
Wednesday, March 8: Mercury sextile Pluto
On Wednesday, Mercury will sextile Pluto, allowing you to use your razor-sharp intuition to help guide you in business matters.
Thursday, March 9: Sun sextile Pluto; Mars enters Taurus
The Sun sextile Pluto on Thursday amplifies Wednesday's energies. Mars moves into Taurus and makes sure you take action to protect everything you've worked so hard for. Mars will be in Taurus until April 21 -- use this time to make slow but steady progress towards your personal empire.
Sunday, March 12: Full Moon in Virgo; Mercury square Saturn
A Full Moon in Virgo on Sunday along with Mercury square Saturn might feel touchy. You'll want to criticize and fix problems all at once. It might be too much for you or those around you to handle.
Start your Horoscope Tarot reading now to connect with your intuition »