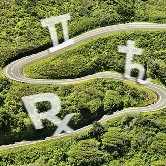 Weekly Astrology: May 18 - 24, 2015
Caution: Curvy roads ahead

There's not so much one central theme this week in the sky as there is "something for everyone." Read all about how to navigate what could be complicated energy, while learning how to maximize the goodness...
Make it through this scattered week with clarity from a Celtic Cross Tarot Reading.
Monday, May 18: New Moon in Taurus; Mercury Retrograde in Gemini
On Monday, a gorgeous New Moon in Taurus will help you begin to develop one of your personal talents with confidence. This lunation can also bring financial changes, but you'll have to initiate them. Make a plan and stick to it over the next couple of weeks. Also, take time to reconnect with Mother Earth and honor the part of you that IS attached to this physical world we live in. What soothes your senses? THAT is what you need to do this week.
Also on Monday, Mercury will turn retrograde in Gemini and remains retrograde until June 11. This can be tricky terrain to navigate since it'll bring about all the usual communication mishaps. Gemini is ruled by Mercury so there's a double dose of frustration potential this time around. Follow all the usual "dos and don'ts" connected to a Mercury Retrograde phase but remember that this is also a time that can bring blessings. Your mind is forced to slow down now and re-evaluate a specific area in your life. Listen.
Thursday, May 21: Sun in Gemini; Venus opposite Pluto
On Thursday, the Sun enters Gemini to shine an even brighter light on mental pursuits. Love planet Venus will also oppose Pluto on this day. If you decide to make love and not war, it can be quite gratifying. If you choose the warpath however, things might become quite ugly. Issues about controlling money may come up, either in business or your personal life. Handle with care.
Friday, May 22: Sun opposite Saturn in Sagittarius
On Friday, the Sun will oppose Saturn. You might feel blocked from shining your light. See this as an opportunity to prune whatever isn't working. Instead of allowing any criticism or delay to thwart you, use it to propel you to an even greater level of personal achievement.
Get your Celtic Cross Tarot Reading now to help you through the week! »