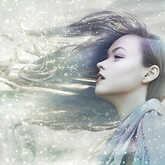 Weekly Astrology: May 8-14, 2017
Staying above the fray

The beginning and ending of this week will feel uplifting, but prepare yourself for a few curveballs that may get thrown your way midweek. Avoid potential pitfalls by being mindful of yourself and your surroundings. Here's what you need to know...
See how this week plays into your greater life with your Horoscope Tarot Reading now.
Tuesday, May 9: Sun trine Pluto
You'll feel empowered and determined on Tuesday when the Sun and Pluto are trine each other. The strength of your individuality can now be expressed in a potent way. Use it well.
Wednesday, May 10: Full Moon in Scorpio; Mercury conjunct Uranus
A Full Moon in Scorpio on Wednesday will leave you emotionally aware and intense. You'll crave deep connections -- nothing superficial will do. Mercury will also collide with Uranus on this day, making communication quick and often erratic. Take extra care while traveling since people will lack patience and foresight.
Thursday, May 11: Mars square Neptune; Mercury trine Saturn
Thursday brings a confusing energy with Mars square Neptune. Actions are misdirected or even muddled. It'll be difficult to achieve things the precise way you intended to, but it'll be wonderful for fantasizing about whatever it is you'd like to achieve. Mercury trine Saturn allows you to communicate these goals in a structured way even if you can't execute them just yet.
Friday, May 12: Mars trine Jupiter
On Friday, Mars is trine Jupiter. Your mojo is back and you'll make up for lost time.
Start your Horoscope Tarot Reading now for a bigger view on yourl life right now »