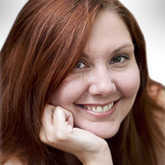 Jess Dash
Writer, Editor, Divination Enthusiast
Sun Sign: Aries
Tarot Birth Card: The Hierophant
Chinese Sign: The Rabbit
Life Path Number: 5
Everyone needs a bio. So here's mine.
I work out of our Brooklyn, NY Office. More accurately, I am the Brooklyn, NY office. I first became interested in divination at the age of 15, when an encounter with a boardwalk psychic at the Jersey Shore had me reeling. But it wasn't until I returned home late that evening that I realized the universe had much bigger plans for me. As I flipped through a magazine, I paused to read my monthly horoscope and it said "A boardwalk psychic's predictions have you reeling." The predictions all came true and I was forever turned on to the power of intuition.
I write, edit and manage the content of Tarot.com. Some of my co-workers refer to me as "the voice" of Tarot.com. I enjoy writing and bringing new ideas, thoughts and perspectives to the Tarot.com community. When people comment or engage with my work, it's especially rewarding.
I'm blessed to live with my Gemini husband Evan and our cat John Brown. And even though I take Astrology very seriously, I appreciate a good Uranus joke every now and then.