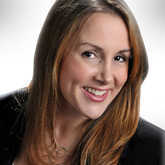 Jessica Abel, Author
Author at Tarot.com

Sun Sign: Aquarius
Rising Sign: Aquarius
Moon Sign: Gemini
Tarot Card: Hermit
Life Path Number: 9
I first got interested in divination at my first job after college, when my boss gave me an animal card reading. I thought it was so weird. I thought she was so weird. But after about six months, I found myself referencing the results over and over. I started seeing many of the insights she had discovered manifest in my own behavior. I wasn't sure if I had subliminally made it happen or not, but it had a very organic feeling to it. I had always found horoscopes and Astrology fun as a teenager but had no clue how amazingly complex and insightful it could be. It wasn't until I met Paul O'Brien in 1999 that I was more formally introduced to the various divination methods -- I Ching, Tarot, Astrology and Numerology. I'd just had my first child and my life was in total transition mode. The universe opened up as I spent more and more time with the best scholars in the industry and learned about the many unique and beautiful perspectives of these ancient traditions and rituals. The idea of bringing my child into a world where humans have done so many things to help heal, bring peace, and find perspective was reassuring, and I wanted my career to somehow be a part of that.
When it comes to my personal divination preferences, I love the Tarot. I could just browse through decks for hours. The amazing artwork and history behind the decks themselves is enough to open your perspective to life's long journey. But while I do love to get a Tarot reading, the I Ching is what helps me find clarity the best. Maybe it's because I'm an Aquarian, but I like the logical and no-nonsense approach of the I Ching. Often when I'm feeling creatively blocked or overwhelmed and unsure why, I'll toss the coins to recalibrate. It's amazing how it is almost always spot on with what I need to home in on.
I'm a mom of two girls -- a Pisces and a Scorpio. They are amazing and remind me what is really important in life. They help keep me creative and challenge my sense of fairness, tolerance and compassion. In my spare time, I find myself struggling to fully disconnect. I love technology so even when I'm "off the clock" I'll experiment with new creative online or mobile ideas. I used to enjoy charcoal sketching, painting or even doodling, but now I find myself wanting to take up digital artistry. I'm blown away by what artists are doing on computers. It's hard to believe it's entirely digital, and I don't want to be left behind! I suppose that is my Aquarian spirit pushing me toward newer, different technology. I never want to stop learning.