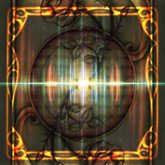 Tarot Luminary Mary K. Greer

A few years ago, I had the privilege of taping an interview with Mary K. Greer -- the creator of Tarot.com's Yes or No Tarot reading, author, teacher and award-winning Tarot expert with almost 50 years of divination experience. She is highly featured at Tarot conferences the world over and is an Arch-Priestess/Hierophant in the prestigious Fellowship of Isis Tarot group.
Mary's eight books on Tarot have won many awards -- including "Best Divination Book" from the Coalition of Visionary Resources, the 2006 Mercury Award for excellence in communication in the metaphysical field, and the International Tarot Lifetime Achievement award in 2007.
As the one who originally recruited her for her advice and help on Tarot.com, I was always attracted to the way that Mary emphasizes the aspects of personal insight and creative decision-making as core components of an authentic divination experience like Tarot or I Ching. Much more will be revealed in the Pathways broadcast across Oregon, via KBOO fm, this Sunday, September 2, at 8:30 am PDT, although we have already posted the 30-minute interview on the Divination.com site for your immediate listening pleasure!
Listen to Mary describe, in her own words, how she operates as a "midwife of the soul," using techniques that are interactive, transformational and empowering.