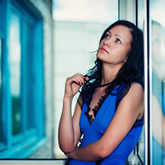 Frustration, Delay and Dumb Luck

You'd think by now we'd all feel as if we're ready to coast, and in many ways this is true. Mars, the planet of action and energy, has been in Virgo since late 2011 and spent late January to mid-April of 2012 moving retrograde and frustrating our progress in many ways. Then, Mars finally turns direct and it seems like five minutes later Venus went retrograde.
Sigh. Many of you lamented, "Will it ever end?"

With Venus retrograde from May 15 until June 27, financial and romantic progress stopped in its tracks for many of us. With Mars direct we were finally able to move, but because Venus was retrograde profits were limited and your love life ... well, it might have hit a speed bump.
But now it's summer, and if you're anything like me you're ready to shake off these retrogrades and start your 2012 off right.
Well, not so fast.
It's true that on July 3 Mars will finally leave Virgo behind and enter the domain of Libra. We'll feel this as an immediate energy shift, and for the next seven weeks our motivation will be on forging alliances both in our personal and professional lives. And with a Full Moon in Capricorn on the very same day, we'll all "mean business."
The trouble is that this month Mercury will turn retrograde for the second of its usual three times a year journeys. It'll happen from July 14 until August 8 in the sign of Leo, and if you have planets or personal points in the middle to early degree of any fixed sign you will feel more frustration and potential communication mishaps.
It's time to backtrack on Leo-ruled matters and reexamine your personal "fun zone." Is there a hobby or other recreational pursuit you used to enjoy, but for whatever reason you let fall to the wayside? Well, this month will be an ideal time to immerse yourself in this hobby once again.
Children and romantic partners will vie for more of your mental attention during these weeks, as well, and you might run into some communication trouble with a child or lover in your life. A creative endeavor may also hit a snag and you'll need to revise your approach.
With the Sun square Saturn on July 15 -- just a day after Mercury turns retrograde -- an authority figure or personal responsibility might also weigh you down.
I know, it doesn't exactly sound like summer fun. In fact, 2012 feels like it has turned into a gigantic "retrograde year" doesn't it?
Try not to be frustrated, though. Realize that in many ways we are in the home stretch, and you do have spectacular energy on your side from July 1 to July 10 to set new plans in motion and make things happen.
By the way, this month we might also be blessed with some random lucky break. The weekend of July 20 will prove to be quite interesting for anyone with planets or points in early degrees of fire and air signs -- especially around 8 degrees. What'll happen this weekend is a rare, friendly connection between expansive Jupiter and revolutionary Uranus -- an aspect astrologers call "The big break" or "The Lottery Aspect."
Now, don't think you're all about to win the lottery. But I will say that wherever this aspect energizes your personal horoscope you can expect to receive some lucky news associated with it.
So you see, July isn't a total wash after all. It'll start off strong, possibly turn into frustration and delay by mid-month, but hey -- it just might end with a random stroke of incredibly brilliant dumb luck.
I don't know about you but I, for one, will take it.