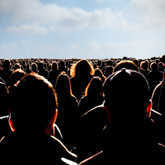 Help Us Get To Know You
At Tarot.com, we love our users -- help us improve our services!

We've been serving our users since 1999 -- 15 years of bringing you the best divination reports and insight available!
Now, we are trying to improve our offerings and we want YOUR input. Whether you are a frequent, regular user or a new, first-time user, we want to hear from you!